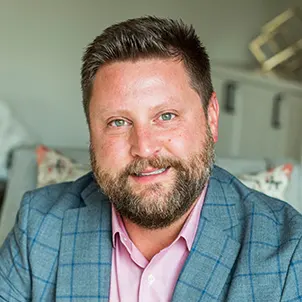 Partner/Residential & Commercial Broker Associate
Aaron grew up in Hollandale, a small town in southern Minnesota. He attended Dordt University, in Sioux Center. He is married to Carrie (Ten Napel) and together they have 4 kids. He worked as an elementary school teacher till 2005 and got into residential real estate and started working with Jackson and Eric to start and grow Alpine. In the summer of 2022, he decided to focus his full attention on helping Alpine become a one stop shop for all real estate needs for their clients. We have been focusing on our real estate funds for our investors, finding potential investors and real estate investments that we can get excited about. He enjoys spending time with his family, and friends outdoors, exploring God's beautiful creation.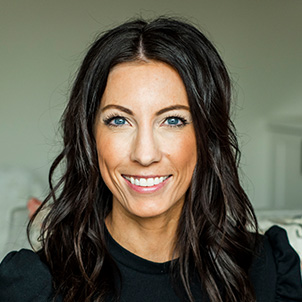 April is the marketing director for Alpine Companies. She has more than 15 years of experience in the real estate industry. She joined the industry in 2005 as the office manager for a small real estate company and obtained her broker associates license that same year. Since then she has served in various roles such as sales, marketing and operations. This experience has enabled her to develop a passion for this industry! Outside of the office she enjoys spending time with her husband, Galen and two children, taking in everything the community of Sioux Falls has to offer!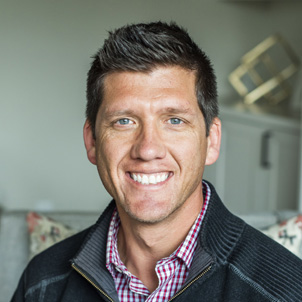 As a native of Sioux Falls, Brett's knowledge of the geography of the area can assist in finding you with the home you are searching for. With over 160 transactions since 2018, he will work hard to make sure your needs are met. He is licensed in South Dakota, Minnesota and Iowa and is ready to help you with all your real estate needs.
Before real estate he started his career in banking and farming. He and his wife Tara have 5 children and live on the south side of town. When he is not busy helping clients with their real estate needs, you can find him coaching basketball or cheering on his kids at their various activities.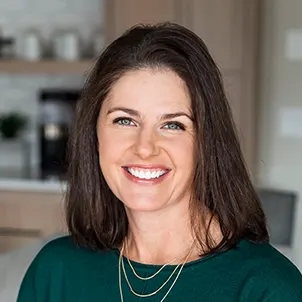 Charity has been a Broker Associate in the Sioux Falls and surrounding communities for over 5 years. She previously worked as a Director of Sales & Marketing in the hospitality industry opening and operating convention & boutique hotels across the US. Her hospitality career allowed her to live in a variety of states, which has given her a unique perspective on the challenges and opportunities of being new or a long-time resident of a community. Providing strong sales & marketing skills to help with your home buying or selling needs is her top priority. However, being a resource in the community, answering your questions and saving you time and energy are also major focuses. She strives to provide the services to support you in your buying and selling needs so you can focus on what's next.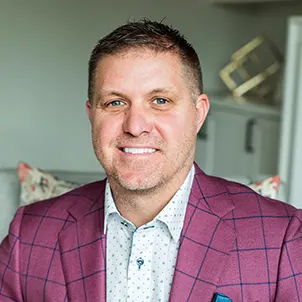 Dave grew up in Luverne, MN. After high school he attended Dordt College in Sioux Center IA where he earned his teaching degree. Soon after he married his high school sweetheart, Lynae. He was a teacher and coach for 7 years in St Peter, MN. While in MN, he found a passion for investing in rental properties and residential real estate. He then became a licensed broker associate with ReMax and has been in real estate ever since 2001. His family moved to Sioux Falls, SD in 2006 where he continues to enjoy real estate. He currently holds a Minnesota and South Dakota license. Together, he and his wife have two daughters, a son, and a pet rabbit. Their family stays busy with church and school activities. His hobbies include golfing, sports, and family vacations to Florida. He looks forward to meeting new buyers and sellers and seeing all the real estate world has to offering the future.
Responsible Broker/Attorney
Eric Kerkvliet is one of the founders of the Alpine Companies, where he acts as General Counsel, as well as the Responsible Broker for Alpine Commercial and Alpine Residential.  Eric enjoys overseeing the legal and financial aspects of the Alpine Companies.
Eric is also an attorney with Equity Law Firm, PLLC, where he is licensed to practice in South Dakota and Iowa.  A native of northwest Iowa, Eric attended Augustana University and earned his law degree, with honors, from the University of South Dakota in 2006.  Eric was a judicial clerk for the First Judicial Circuit and was in private practice for more than thirteen years with Lynn, Jackson, Shultz & Lebrun, P.C. before founding Equity Law Firm.  Eric has been practicing as an attorney since 2007 and focuses his practice on all aspects of real estate, including representing syndicators in drafting the appropriate documents for raising money through private placements. 
Eric and his wife, Brooke, have four children, and he enjoys golfing and attending his children's many school and sporting events.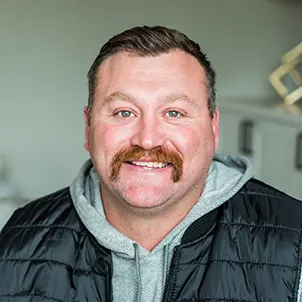 Jack was born and raised in Brandon, SD. He then attended college at Creighton for business (and baseball).
He is married to Meghan and is typically outdoors hunting, fishing or playing ball with his two sons, Bennett and Cohan.
Partner/Residential and Commercial Broker Associate
Jackson grew up in Rock Valley, IA, and graduated high school from Hull Western Christian. He received a Bachelor of Arts in Business Administration from the University of Sioux Falls. After USF he ran construction crews in Croc, Mexico, building houses for underprivileged families. He also spent time in Baltimore working baseball camps and tournaments for Cal Ripken Baseball and teaching ski lessons to children in Aspen, Colorado. He moved back to the Midwest and received an Associates of Nursing degree from the University of South Dakota and worked as a registered nurse in the cardiac ICU and psychology fields. He purchased his first rental property in Sioux Falls in 2007 and began doing property management. He enjoyed all aspects of real estate since his first Sioux Falls rental purchase and decided to dedicate himself to full time property management, real estate acquisition, maintenance & construction, and buyer/seller representation for single and multi-family investment properties. He was a mentor with the Lutheran Social Services school based mentoring program for several years in Sioux Falls. He is a member of the First Christian Reformed Church in Sioux Falls. He is married to his beautiful wife Danielle and they have two wonderful children together, Max and Sadie. Jackson has many years of experience in property management and as the President of the Alpine Companies he currently focuses on the operations, growth, and investor relations of Alpine. He loves working with all of the Alpine employees and creating a work culture that promotes job satisfaction and personal growth. Alpine strives to hire and fire, and grow their portfolio based on their established Mission and Vision Statement and Core Values. He is also a licensed broker associate with Alpine Real Estate and specializes in investment property acquisitions.
Sara is the Office Manager for our residential office. She has worked in various customer service and office support roles before coming into real estate over 5 years ago. Her varied experience gives her great attention to detail while keeping our clients and staff her highest priority. When not working, she and her husband, Eric and three children are probably grabbing coffee, snuggled up watching a movie, or traveling for soccer!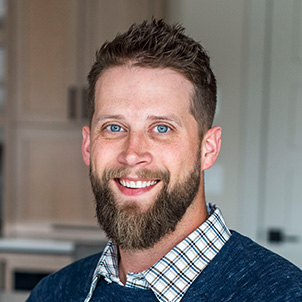 Stacy grew up in Rock Rapids, Iowa, and graduated high school from Western Christian in Hull, Iowa. He went on to graduate from the University of Sioux Falls with a bachelor's degree in Elementary Education and Social Work. After graduation Stacy went on to work in the Children's Program at Children's Inn for 4 great years. He then moved on to work as a Behavior Facilitator for the Bridges Program in the Sioux Falls School District. Stacy has been working summers at Alpine with the maintenance and construction team since 2016 and came on as a full time Leasing Agent in August of 2019. In 2022, Stacy then became a Broker Associate and joined the residential and commercial teams. As a Broker Associate, Stacy uses his natural people and customer service skills to help prospective buyers and sellers make a smooth transition.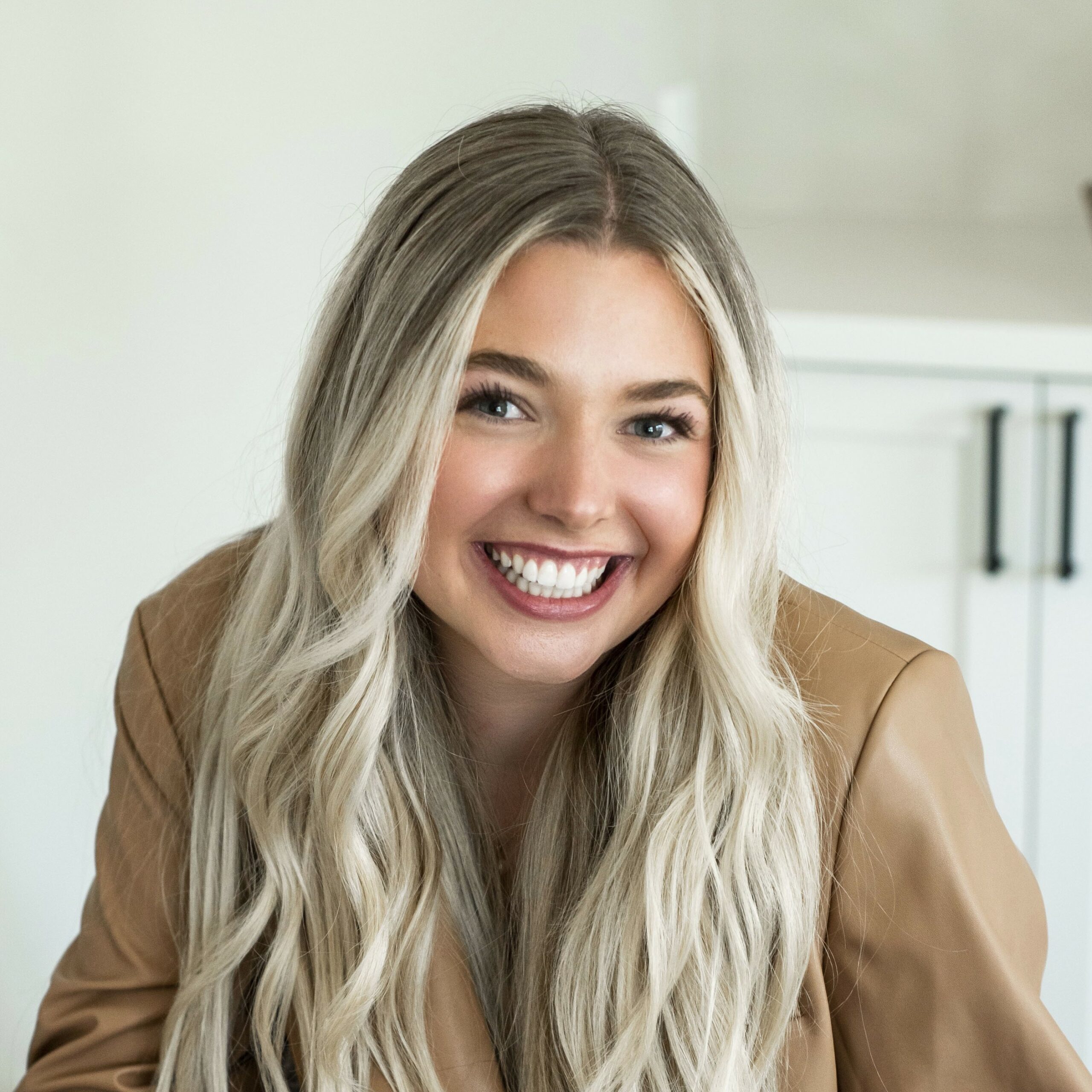 Isabel grew up in Larchwood, Iowa, but made the short move to Sioux Falls a few years ago and has been enjoying all that the city has to offer. While in college, Isabel realized her passion for real estate and pursued it as her career. She is licensed in Iowa and South Dakota and works hard to infuse every transaction with positivity, professionalism, and a commitment to exceptional service. Outside of selling houses, Isabel loves making memories with family & friends, traveling, and cheering on the St. Louis Cardinals. And, she has a 1-year-old dog that keeps her on her toes! Most of all she values her strong faith and showing the love of Christ to everyone she meets.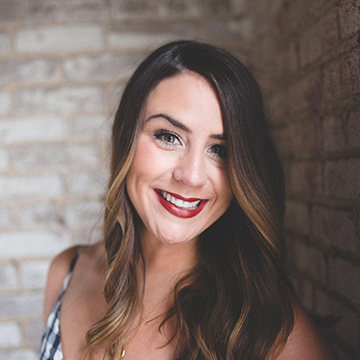 Brittani grew up in Aberdeen SD and has called Sioux Falls home for 17 years now. She started her career in Real Estate in 2018, and utilizes her customer service, attention to detail, & marketing skills to serve her clients through the buying & selling process. She possesses a deep understanding of the local market, from our growing downtown neighborhoods to the peaceful suburban communities. A connector and extrovert, she loves connecting people and places, and it makes her truly happy to see her clients fall in love with our community.Outside of real estate, Brittani and her Husband, Matt, and their son Madden, love to be outdoors, travel, attend concerts and enjoy Chicago Cubs baseball!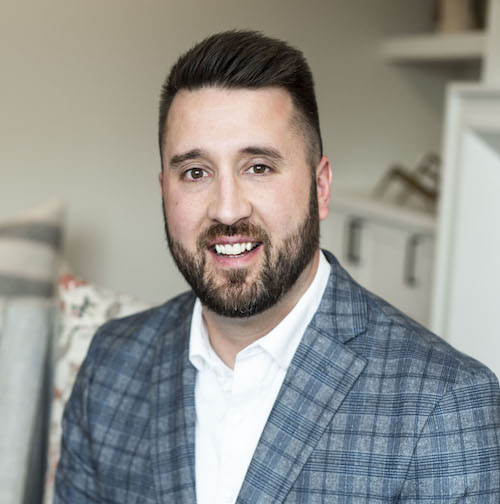 Taylor attended college at Wayne State for Business. He lives in Sioux Falls with his wife Emily and their daughter Stevie (1). When he is not working, he is typically spending time with family or playing golf.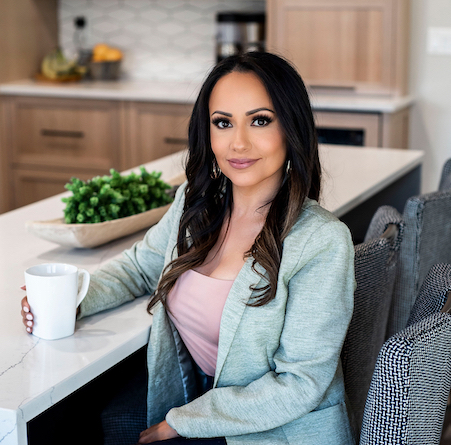 Ally grew up Dallas, TX and moved to Sioux Falls in 2016. She and her husband, Duane, married in 2017 and now have a small acreage where they also manage a hobby farm. Together they have 4 children and two grandkids. In 2023 she decided to leave the financial planning industry to focus on real estate.  Outside of the office she enjoys traveling and horseback riding.