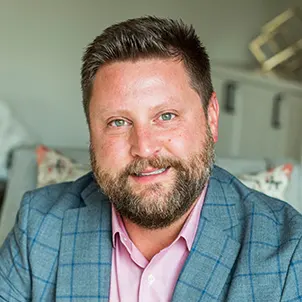 Partner/Residential & Commercial Broker Associate
Aaron grew up in Hollandale, a small town in southern Minnesota. He attended Dordt University, in Sioux Center. He is married to Carrie (Ten Napel) and together they have 4 kids. He worked as an elementary school teacher till 2005 and got into residential real estate and started working with Jackson and Eric to start and grow Alpine. In the summer of 2022, he decided to focus his full attention on helping Alpine become a one stop shop for all real estate needs for their clients. We have been focusing on our real estate funds for our investors, finding potential investors and real estate investments that we can get excited about. He enjoys spending time with his family, and friends outdoors, exploring God's beautiful creation.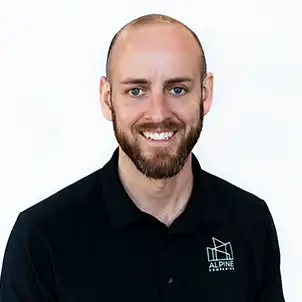 Brandon was born and raised in Rock Rapids, IA. He studied at ​​​the University of Northern Iowa where he received a bachelor's degree in Criminology. Brandon has been in Sioux Falls since 2016 when he started with Alpine and currently holds the position of Leasing Director. Brandon lives with his girlfriend Becca, her son Jamie, and they just welcomed their newest edition Elliot on April 1st! In his spare time he enjoys going outdoors and looks forward to his yearly trip to the Boundary Waters with his old high school classmates. Brandon prides himself on providing owners/investors with the most up to date knowledge and resources Alpine has to offer, as well as educating newer owners on how to navigate the ever-changing real estate market!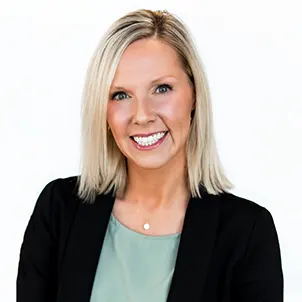 Brooke has been a bookkeeper for Alpine Companies since 2016. She grew up in Tulare, a small town in northeastern South Dakota and attended Augustana University. She graduated with a Bachelor's Degree in Nursing and worked as a nurse for 12 years before joining Team Alpine! Brooke and her husband, Eric, have four children. She enjoys spending time with her family, attending her children's many activities, being outdoors, and traveling.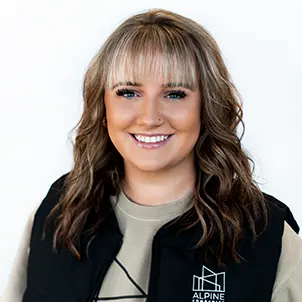 Callie was born and raised in Aberdeen, SD. She moved to Watertown, SD after High School to study cosmetology at Lake Area Technical College. After graduating college, she moved to Sioux Falls for a "big" city feel, after a short few months she grew to love the real estate community and joined the Alpine Team in 2022. Callie is one of the most talkative people you will ever meet, as most might say she has a full tank of gas with nowhere to go.
Casey grew up in South Dakota and graduated from Lincoln High School in Sioux Falls. After graduation she worked for Walmart in various roles for 6 years, which included a Department Manager. In 2014 she started her path in the banking world with First Dakota National Bank. Casey started at Alpine Property Management in the fall of 2018 and has put her excellent skills in customer service and banking into serving the Alpine Real Estate Companies. In her free time, she enjoys spending time with family, traveling, listening to music, and the various forms of Art. Casey handles new property owner setup, new property setup with tenant ledgers, utilities, and tenant contact info, and assists with leasing and office coordination.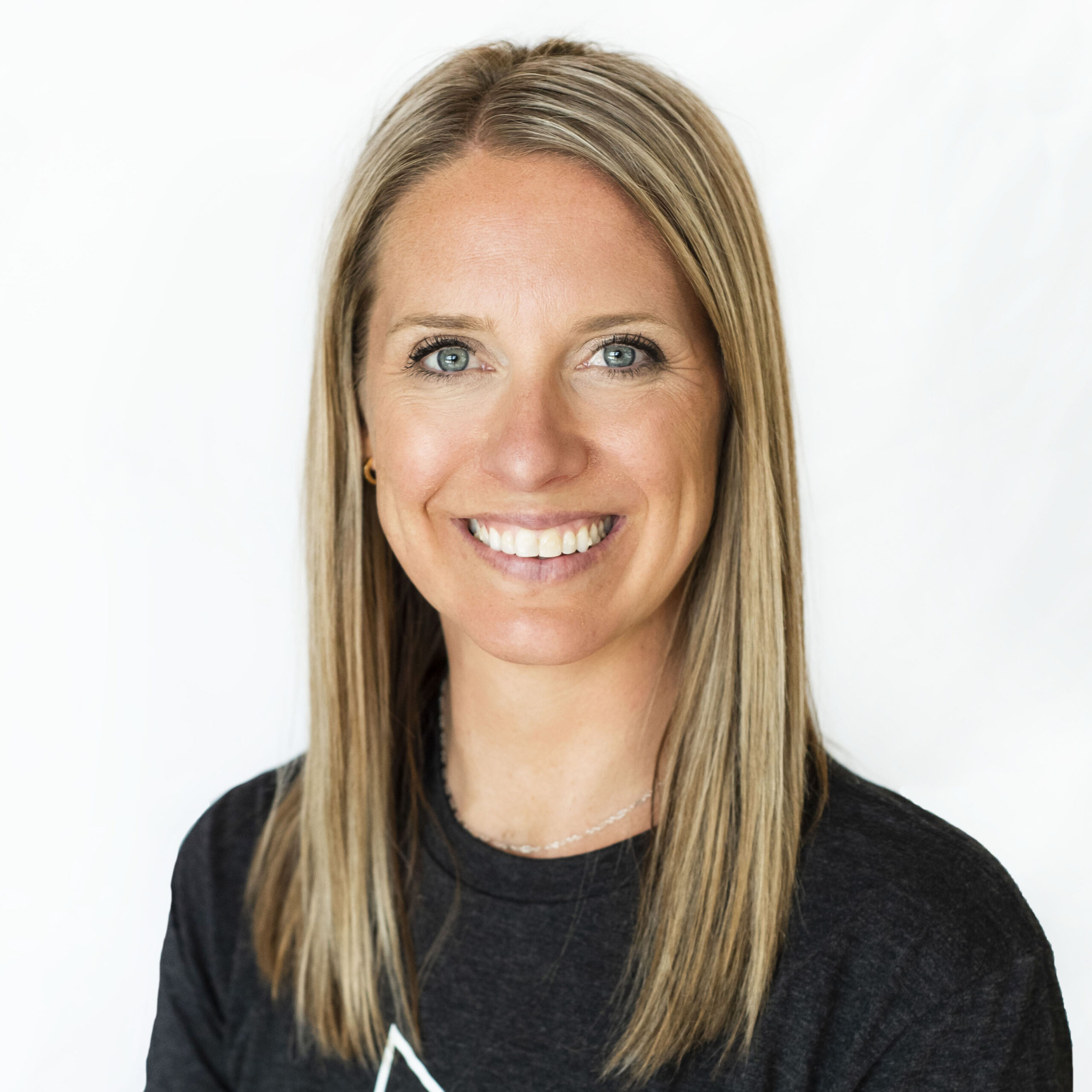 Danielle grew up in Rock Rapids, Iowa, and graduated from Hull Western Christian High School. She received a Bachelor's Degree in Elementary Education from the University of Sioux Falls. After graduation she taught in Harrisburg for eight years and enjoyed every minute of it. After welcoming their first child in 2014 she decided to work part time at Holy Cross Lutheran Preschool. Since the summer of 2016 she has been working at Alpine Property Management and has had her hands in many different aspects but now works primarily as a bookkeeper. She is a member at First Christian Reformed Church in Sioux Falls and enjoys teaching Sunday school and helping in the kid's programs. In her free time, she loves spending time with her amazing husband Jackson, and their two adorable kids, Max and Sadie and volunteering at their school. Danielle assists does bookkeeping for Team Alpine.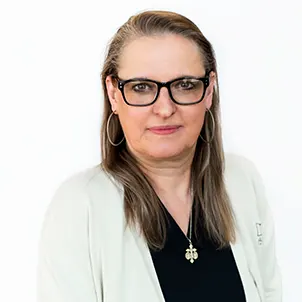 Property Manager/Vendor Coordinator
Debbie was originally born and raised in Pennsylvania. She graduated from Glen Burnie High School in Maryland and studied at Fleet Business School in Annapolis. She has lived in the north, south, east and west of the United States. She spent a few years after her schooling in Biloxi, Mississippi, enough to appreciate the great seafood there. She came to settle in Poway, California. She was the onsite manager at a 40-unit complex. She is now Alpine Properties Vendor Coordinator. She is always looking to work with local vendors. She also manages the timeframe and completion of all the unit turns, working with Alpine's awesome maintenance staff. Debbie is newly married to a wonderful man, Randall, and they have 2 awesome fur babies, Boo and Dakota. She loves going to church, leading the rosary at her parish, walking trails, painting furniture, crafting, and crocheting.
Responsible Broker/Attorney
Eric Kerkvliet is one of the founders of the Alpine Companies, where he acts as General Counsel, as well as the Responsible Broker for Alpine Commercial and Alpine Residential.  Eric enjoys overseeing the legal and financial aspects of the Alpine Companies.
Eric is also an attorney with Equity Law Firm, PLLC, where he is licensed to practice in South Dakota and Iowa.  A native of northwest Iowa, Eric attended Augustana University and earned his law degree, with honors, from the University of South Dakota in 2006.  Eric was a judicial clerk for the First Judicial Circuit and was in private practice for more than thirteen years with Lynn, Jackson, Shultz & Lebrun, P.C. before founding Equity Law Firm.  Eric has been practicing as an attorney since 2007 and focuses his practice on all aspects of real estate, including representing syndicators in drafting the appropriate documents for raising money through private placements. 
Eric and his wife, Brooke, have four children, and he enjoys golfing and attending his children's many school and sporting events.
Partner/Residential and Commercial Broker Associate
Jackson grew up in Rock Valley, IA, and graduated high school from Hull Western Christian. He received a Bachelor of Arts in Business Administration from the University of Sioux Falls. After USF he ran construction crews in Croc, Mexico, building houses for underprivileged families. He also spent time in Baltimore working baseball camps and tournaments for Cal Ripken Baseball and teaching ski lessons to children in Aspen, Colorado. He moved back to the Midwest and received an Associates of Nursing degree from the University of South Dakota and worked as a registered nurse in the cardiac ICU and psychology fields. He purchased his first rental property in Sioux Falls in 2007 and began doing property management. He enjoyed all aspects of real estate since his first Sioux Falls rental purchase and decided to dedicate himself to full time property management, real estate acquisition, maintenance & construction, and buyer/seller representation for single and multi-family investment properties. He was a mentor with the Lutheran Social Services school based mentoring program for several years in Sioux Falls. He is a member of the First Christian Reformed Church in Sioux Falls. He is married to his beautiful wife Danielle and they have two wonderful children together, Max and Sadie. Jackson has many years of experience in property management and as the President of the Alpine Companies he currently focuses on the operations, growth, and investor relations of Alpine. He loves working with all of the Alpine employees and creating a work culture that promotes job satisfaction and personal growth. Alpine strives to hire and fire, and grow their portfolio based on their established Mission and Vision Statement and Core Values. He is also a licensed broker associate with Alpine Real Estate and specializes in investment property acquisitions.
Lydia joined Alpine Property Management as a Property Manager in 2017, she also serves as Human Resources Director for Alpine Companies.
Her career in property management began in 2001 working with income-based housing, later expanding into market rate properties. Her HR career was launched when she joined the Alpine team. She has been a member of the Society for Human Resources since 2018 and is a member of the Sioux Falls SE-SHERM chapter. She is pleased to have earned her SHRM-CP (Certified Professional) qualification in June 2020.
Lydia is active in the business community as well as professional organizations. She is a long-time member of the South Dakota Multi-Housing Association, serves as a member of their education committee and is currently serving as the Vice-Chairperson of the SDMHA Board. She is a co-founder and member of the South Dakota Real Estate Investment Association of Sioux Falls. She also served on the Sioux Falls Chamber of Commerce Small Business Committee for several years.
Lydia grew up in South Dakota graduating from Riggs High School in Pierre. She studied at St. Cloud State University in St. Cloud, Minnesota graduating with a degree in Spanish and a minor in Human Relations.
Outside of her business and investment interests, Lydia enjoys serving on her church's worship tech team and spending time with family. She also enjoys the Sioux Falls music scene including the South Dakota Symphony Orchestra and is a fan of Mixed Martial Arts.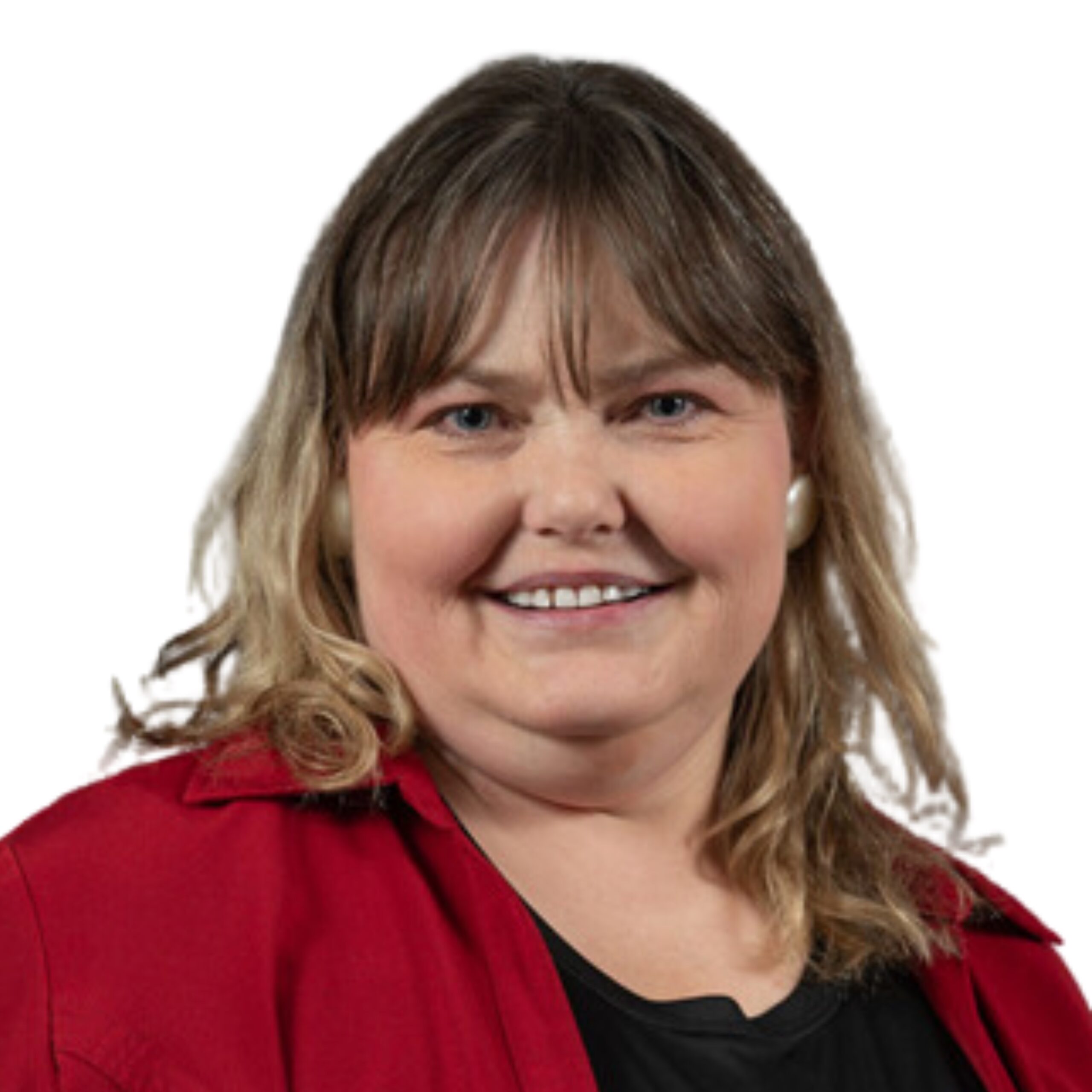 Lynnette grew up on a farm in NE South Dakota and graduated from Deuel High School in Clear Lake. She attended SDSU in Brookings and has an English Education degree. After living in Ohio and Colorado with her husband and 4 boys, she and her family returned to SD and now have an acreage near Alcester. After her boys went to school, Lynnette worked at various places, ultimately deciding to return to school. She attended USD and achieved her accounting degree in 2016. In her spare time, she enjoys reading, attending plays and spending time with her family which includes her husband of over 30 years, Bryan, 4 grown sons and 2 granddaughters. Lynnette is the staff accountant at Alpine and loves working with such a wide variety of people including the staff at Alpine.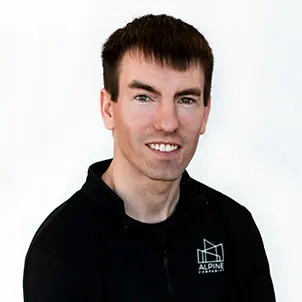 Noah grew up in Larchwood, Iowa, and attended Augustana University, receiving bachelor's degrees in accounting and finance. After doing taxes in Sioux Falls during and after college, Noah spent four years in public accounting and four years in grain accounting, while earning a master's degree in finance. Prior to joining Alpine, Noah also volunteered as President of the Larchwood Economic Development Corporation, helping to bring a new residential development to the town. Noah and his wife, Teresa, have three busy boys. When Noah is not working, he enjoys reading and playing sports and games with his family. Noah is an accountant, dedicating his passion for real estate to all things Alpine.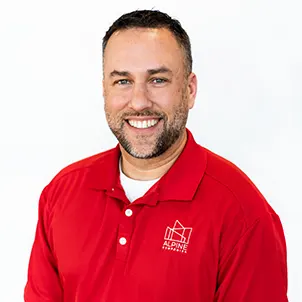 President of Property Management
P.J. was born and raised in Fort Dodge, IA and graduated high school from St. Edmond. He went to Iowa Central Community College for 1 year and then transferred to the University of Northern Iowa where he received his Bachelor of Science in Criminology. Upon graduation he worked as a Certified Assistant Family Teacher at Girls and Boys Town in Omaha, NE for 2 years and then moved to Sioux Falls when his wife Shelley was transferred. P.J. then started in property management in 2004 and hasn't looked back. He has worked with conventional Sioux Falls Housing, HUD, HOME/NSP and Tax Credit properties. While in Sioux Falls and Brandon he worked with Jr. Achievement teaching in the classroom for over 10 years, volunteered at the V.A., Special Olympics, and rake the town. For the last 6 years he has also coached football, basketball, baseball, and soccer for his children's sports teams. He is a member of Brandon Valley Assembly of God in Brandon, SD. He is married to his stunning wife Shelley, and they have four very busy children, Caden, Austin, Gavin, and Nya. P.J. is a licensed property manager that focuses on property management, owner statements, and accounting.